Posted: Friday, March 31, 2017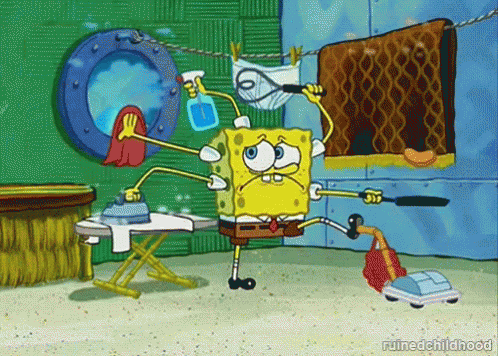 You're going to have to forgive us, but we're just too busy to include hyperlinks to every bill listed below. From now on, copy and paste any bill number into www.capitol.state.tx.us and you'll be off and running (while also saving us a precious hour or two of work time and helping us avoid carpal tunnel syndrome). Thanks for your understanding!
Looking ahead
            We are 12/20ths of the way through the session, which reduces to 3/5ths (a fraction that is also the percentage of Senate votes a bill must have to be debated on the Senate floor) … Hot topics this week will include bail bond reform, innocence/exoneration legislation, DWI blood search warrants, animal cruelty, hate crimes against peace officers, the death penalty, sealing (tens of?) thousands of more convictions under orders of non-disclosure, and more … read on for all the details!
Pre-trial release
            One of the major criminal justice reform efforts this session is changing how the state assesses and releases accused people prior to trial. We've talked about this several times before so we won't return to ground that has already been plowed, but we wanted to make sure you know that the main vehicle for change this session—SB 1338 by Whitmire (D-Houston)—will be heard in the Senate Criminal Justice Committee on Tuesday afternoon. A committee substitute version of the bill that is not available online will be discussed at that hearing, but if you contact Shannon, he can email you the latest version. If you intend to testify for or against the bill, you should absolutely read this latest version so that you are on the same page as everyone on the dais. You might also want to see if your local judges are aware of what's in the bill—after all, it came from and is supported by their own Judicial Council, yet we've heard from several of you who say your judges are completely uninformed about the bill. Also, remember that if you have objections to only parts of the bill, you should contact Sen. Whitmire's office before the hearing to go over those objections with his staff and see if they are willing to address them (again, Shannon can tell you whom to contact if you need that information).
            This issue is one of the rare "new kids on the block" when it comes to criminal justice reform in Texas, so it should be a fascinating discussion. We'll have a recap for you next week.
Asset forfeiture
            The House Criminal Jurisprudence Committee's Subcommittee for Asset Forfeiture (whew, that's a mouthful!) met this week to take four hours of testimony on eight different forfeiture reform bills. Numerous witnesses testified for or against the varying bills—some more than others—and prosecutors and law enforcement made a strong showing in opposition to the bills heard at the hearing (although based on the testimony, some bills were more objectionable than others). Among the TDCAA members who traveled to Austin to oppose the bills in person were Grayson CDA Joe Brown, Potter DA Randall Sims, Bexar CDA Nico LaHood, Liberty DA Logan Pickett, Tarrant ACDA Ann Wright, Montgomery ADA Joel Daniels, Harris ADA Angela Beavers and Sue Lovell, and Chambers ADA Eric Carcerano.
            We can't summarize the full hearing (which is available for viewing here), but we do have a couple of observations. First, it appears that HB 2640 by Thompson (to require a criminal conviction before forfeiture) had the most support and the most opposition of any of these bills. Interestingly, though, much of the questioning from the dais consisted of attempts to get opponents of that bill to support other, less drastic changes than those proposed in HB 2640. This is a standard questioning tactic at the Legislature, and one that was anticipated by the prosecutors who opposed those bills. To our recollection, none of them took the cheese, but keep that tactic in mind when discussing this issue with your own legislators. There was also some curious, out-of-left-field testimony from some supporters of these bills (which is always entertaining), but once again, despite the narrative of on-going, rampant abuse of our current forfeiture laws, none of those supposed victims showed up to this hearing.
            All of the bills were left pending at the conclusion of the hearing, so now we sit and wait to see which (if any) of the bills get approved by the subcommittee and referred back to the full committee for a vote there. We will let you know when that happens.
Budget update: Senate Bill 1
            Last week, we reported about the tension between the House and Senate budgets—for instance, the House wants to tap the Rainy Day Fund, while the Senate leaves that untouched by using some creative accounting to balance the books, such as delaying a state highway fund payment until September 1, 2020 (the subsequent budget cycle). With that in mind, we can report that the full Senate unanimously approved its version of the state budget (Senate Bill 1) and sent it to the House earlier this week. For a detailed description of the bill, complete with some helpful graphics, check out this LBB summary.
            The Senate bill spends $217.7 billion, which is $4.3 billion more than the current budget, but when controlled for population growth and inflation it is actually a 7.1% decrease in spending. The positive items in the Senate bill that may be of interest to you and your local criminal justice community include: an additional $429 million for CPS (with funding to maintain 828 existing caseworkers and hire 688 more); an additional $119 million for foster care payments; and a continuation of the $800 million in border security funds to maintain the DPS presence there, plus $97 million in new money to train an additional 250 border troopers so your local troopers can come home. Meanwhile, funding for prosecutor offices, apportionment funds, and county attorney supplements stayed the same. The more painful cuts include: $12 million in LEOSE (law enforcement training) funds is zeroed-out; judicial and court personnel training is cut by $3.5 million (21 percent); state funding for local CSCDs is cut by $100.1 million (40 percent); residential treatment and rehabilitation programs are cut by $247.5 million (9 percent); community-based residential treatment and alternative to incarceration are cut by $10.4 million (8 percent); and Automobile Burglary and Theft Grants are cut by $4.4 million (14 percent).
            The bill has already gotten a chilly reception in the House (as usual), where the Appropriations Committee met on Wednesday, swapped in its preferred language, and referred it to the full House. (We expect that floor debate to happen next Thursday.) The House budget weighs in at $218 billion—which is not too far off from the Senate's final number—but it hits that mark by cutting $2.4 billion in Medicaid funding and drawing $2.5 billion from the Rainy Day Fund. That last provision has been declared a non-starter by the Lieutenant Governor, so it is far from clear how the competing budgets will be reconciled in the conference committee that will be appointed to work out the differences. The only thing we do know is that it will happen behind closed doors, and if they fail to reach an agreement, they all need to extend their hotel and apartment stays for another 30 days come June, because the budget is the only bill that absolutely, positively has to be passed by this Legislature.
Courthouse security
            On Monday, the Senate State Affairs Committee heard testimony on SB 42, the courthouse security bill by Senator Judith Zaffirini (D-Laredo), and voted out a committee substitute after hearing compelling testimony from Travis County District Judge Julie Kocurek (and her son) about the assassination attempt she survived in 2015. The committee substitute to SB 42 creates a Judicial Security Division within the Office of Court Administration, which has the responsibility to guide state court personnel on security improvements. The bill also establishes court security committees to be appointed by the local administrative judges. These committees will include local law enforcement, judges, and the county attorney, criminal district attorney, and district attorney offices that serve those courts. (The inclusion of prosecutors on those committees was not in the original bill as proposed by the Judicial Council, but Senator Zaffirini and the committee kindly agreed to add you.) The bill also mandates that any officer or person assigned to provide security must, within a year of starting the job, secure a "court security certification."  The training needed to get the certification is to be developed by the new OCA Judiciary Security Division and the Texas Commission on Law Enforcement. The bill goes on to exempt personal information about judges and elected prosecutors from disclosure under the Public Information Act, and it exempts disclosures of judges' personal information in various Election Code and Tax Code provisions.
            SB 42 is eligible for debate on the Senate floor next week, so look for it to be approved by the full Senate and sent to the House for further consideration.
Death penalty bills
            For the first time this session, two death penalty bills will be heard in committee on Monday: HB 3054 by Herrero (D-Robstown) revising the jury instructions in death penalty cases to inform hold-out jurors of the effect of their holding out, and HB 3080 by Rose (D-Dallas) creating procedures to exclude persons with "severe mental illness" from the death penalty. In light of the recent U.S. Supreme Court decision in Moore v. Texas (case summary available here), discussion of the latter bill could be particularly interesting. The Moore opinion concerned intellectual disability (formerly known as mental retardation), not mental illness, but don't be surprised if HB 3080 turns into a vehicle for addressing Moore—even though Moore does not need legislation to be implemented statewide. But that won't stop anti-death penalty advocates from trying to do so in a manner that you might not like. If this issue is important to you, contact Shannon to learn how to get more involved.
Floor report
            The House passed HB 256 by Hernandez (authorizing city attorneys to enforce certain TABC regulations by nuisance action), while the Senate passed SB 1 by Nelson (state budget bill); SB 5 by Huffman (voter ID revisions); SB 16 by Nichols (reducing LTC fees); SB 30 by West (instruction on citizen-law enforcement interaction); and SB 88 by Hall (ban on most red-light cameras). Now all those bills flip over to the other chamber for further consideration.
Bills on the move
            House bills that received approval from a committee include: HB 117 by White (ethyl alcohol monitoring while on supervision); HB 183 by Dutton (limits on use of prior deferred adjudications); and HB 670 by Canales (expunction of certain misdemeanor deferred adjudications). Senate bills approved by a committee include SB 291 by Whitmire (appointment of counsel for attached witnesses).
Upcoming floor debates
            The House will continue to avoid controversial bills until they take up the state budget on Thursday (and Friday, if they drag it out too long). Bills eligible for debate in the Senate include: SB 42 by Zaffirini (court security), SB 302 by Watson (State Bar sunset bill), SB 515 by V. Taylor (expanding officials' right to access gov't information); SB 576 by Huffman (reporting of sexual assaults on campus); and SB 1575 by Perry (assault and chunking enhancements in civil commitment facilities).
Committee hearings
            Here's a partial list of what is coming up this week (based on hearing notices received at press time). To see the full agenda for each listed committee—including links to the individual bills—click on the committee name.

*** MONDAY, APRIL 3 ***
House Human Services, 8:00 a.m., Room E2.030
HB 6 by Frank relating to the statewide implementation of community-based foster care
Senate Finance, 10:00 a.m., Room E1.036
SB 298 by Hinojosa creating and funding the Texas Forensic Science Commission operation account
SB 446 by Burton requiring local governments to report the acceptance or expenditure of certain federal funds
House Criminal Jurisprudence, 2:00 p.m. or upon adjournment, Room E2.014
HB 34 by Smithee relating to measures to prevent wrongful convictions
HB 525 by Villalba creating a state database of family violence offenders
HB 551 by Collier authorizing a court to return certain expunction fees
HB 731 by Bohac creating the offense of intimidation by a member of a criminal street gang
HB 1322 by Burns authorizing a non-lawyer JP to issue a DWI blood search warrant
HB 1357 by Moody increasing penalties for cruelty to animals and making related changes
HB 1441 by Wu relating to discharging certain fines and costs through jail or community service
HB 1442 by Wu relating to the release of certain defendants pending a motion for new trial or an appeal from a misdemeanor conviction
HB 1465 by Moody prohibiting a judge's imposition of costs and fees on indigent defendants
HB 1601 by Lozano granting a judge the discretion to release any parole offender on bond
HB 1655 by P. King relating to the reporting of offenses by members of the Texas military forces
HB 1747 by Minjarez creating the offense of mail theft
HB 1810 by Dale creating the offense of obscene visual material depicting a child
HB 1866 by Geren relating to the disposition of unclaimed victim restitution payments
HB 1935 by Frullo legalizing the carrying of currently illegal knives
HB 2032 by Gervin-Hawkins increasing the punishment for certain offenses committed on the premises of a public transportation system
HB 2237 by Walle relating to a public defender's investigation into a defendant's finances
HB 2529 by Meyer creating a presumption that certain conduct constitutes force, fraud, or coercion for purposes of the offense of trafficking of persons
HB 2671 by Dean adding carisoprodol and tramadol to Penalty Group 3 and making other updates to the controlled substances laws
HB 2680 by Canales mandating certain standard forms for statewide use in criminal actions
HB 2908 by Hunter adding peace officers to the hate crime laws
HB 2931 by Moody relating to the nonsubstantive revision of CCP laws on surveillance (Arts. 18.20 and 18.21) and criminal records and gang data (Chapters 60 and 61)
HB 3054 by Herrero revising jury instructions in death penalty cases
HB 3080 by Rose creating procedures to exclude persons with several mental illness from the death penalty
House Elections, 2:00 p.m. or upon adjournment, Room E1.026
HB 1086 by Goldman increasing the penalty for unlawful participation in a primary election or convention
HB 2139 by Schofield creating the offense of engaging in organized election fraud activity
House Government Transparency and Operation, 2:00 p.m. or upon adjournment, Room E2.028
HB 1082 by Nevárez relating to the applicability to certain draft grant applications of the exception from disclosure under the public information law for agency memoranda
HB 1278 by Dutton limiting the availability of personal information of certain current and former prosecutors
HB 1784 by Faircloth imposing a one-year limitations period on alleging certain violations of the open meetings law
HB 1861 by Elkins relating to the confidentiality of certain information related to a computer security incident
HB 2328 by Lucio III creating an expedited response process for certain public information requests
HB 3107 by Ashby authorizing OAG to proceed on certain PIA actions after 90 days
House Licensing & Administrative Proceedings, 2:00 p.m. or upon adjournment, Room E2.026
HB 1457 by Raymond legalizing fantasy sports gaming
HB 2059 by Phillips relating to the expunction of certain alcohol-related offenses by minors
HB 3009 by Paddie authorizing parking facility owners to receive certain financial payments from towing companies
*** TUESDAY, APRIL 4 ***
House Homeland Security & Public Safety, 8:00 a.m., Room E2.014
HB 683 by Wu expanding the offense of possession or use of law enforcement identification, insignia, or vehicles
HB 1016 by Krause relating to the deferral/reduction/waiver of certain DPS surcharges
HB 1757 by Oliverson requiring impoundment of a vehicle operated without insurance and a driver's license
HB 2306 by Guillen authorizing auction proceeds from abandoned vehicles to reimburse law enforcement agencies for compensation paid to certain property owners
HB 2655 by Nevárez relating to the prosecution of the offense of unlawful transfer of a firearm
HB 2991 by Phillips relating to the confidentiality of files related to TCOLE complaints and investigations
HB 3057 by Anchia relating to the offense of possessing a weapon in a secured area of an airport
Senate Criminal Justice, 1:30 p.m. or upon adjournment, Room E1.016
SB 707 by Birdwell making admissible CAC video statements made by child abuse victims
SB 1196 by Kolkhorst allowing a computer network or web address to be declared a common nuisance
SB 1203 by Perry relating to the issuance of subpoenas for online service providers
SB 1232 by Huffman creating the offense of bestiality
SB 1253 by West requiring the electronic recording of certain felony custodial interrogations
SB 1299 by Huffman relating to criminal history record information and social security numbers
SB 1304 by Perry revising laws for the confidentiality, sharing, sealing, and destruction of juvenile records
SB 1338 by Whitmire relating to the pretrial release (omnibus reform bill)
SB 1340 by Hughes retroactively expanding orders of nondisclosure to more offenses/offenders
SB 1487 by West relating to racial profiling and the recordings of certain traffic stops
SB 1728 by Birdwell expanding public access to juvenile court proceedings
SB 1793 by Menéndez relating to complaints filed against certain officers
SB 1823 by Burton relating to a search warrant of a cell phone or wireless communications device
SB 1857 by Whitmire relating to the exchange of certain information between DFPS and other juvenile service providers
SJR 50 by Whitmire proposing a constitutional amendment authorizing the denial of pretrial release of certain offenders (re: SB 1338 above)
House Judiciary & Civil Jurisprudence, 2:00 p.m. or upon adjournment, Room E2.026
HB 472 by Dale relating to the judicial review of certain protective orders
HB 1725 by Hernandez excepting certain personal information contained in a traffic citation from open records disclosure
HB 2273 by Lang repealing certain statutes allowing a county attorney to accept gifts or grants
HJR 10 by Smithee proposing a constitutional amendment lengthening the terms of certain judicial offices and changing the required qualifications
HJR 45 by Schofield proposing a constitutional amendment authorizing notice to the Attorney General of a challenge to the constitutionality of any state statute (overturning Ex Parte Lo II, 424 S.W.3d 10 (Tex.Crim.App. 2013)(opinion on reh'g.))
HJR 117 by Smithee proposing a constitutional amendment lengthening the terms of certain judicial offices
*** WEDNESDAY, APRIL 5 ***
*** THURSDAY, APRIL 6 ***
[No hearings posted yet]
Roll call
            It was good to see so many TDCAA members at the Capitol! In addition to those we mentioned earlier who came to testify against various asset forfeiture reforms bills ... Kenedy DA John Hubert testified for HB 1554 by Lozano to improve the human smuggling statute … Callahan DA Shane Deel and Oldham CA Kent Birdsong represented you well at the Capitol this week on a variety of issues ... Comal CDA Jennifer Tharp testified for HB 2089 by White (the DWI-deferred adjudication bill) along with Brazos CA Rod Anderson, Bexar ACDA Jessica Frazier, and Fort Bend ADA Brandon Draper … did we miss anyone else? If so, let us know. And remember, if you're coming to Austin, TDCAA headquarters is your one-stop shop for free parking, free refreshments, free wi-fi, and free reconnaissance for that particular day at the Capitol. Don't be shy, we're here to help!
Quotes of the week
"We're doing away with bail being part of the punishment. You should not be held in jail because you can't afford to get out. You sure as hell shouldn't plead guilty to something you didn't do, and I don't want families to have to continue to get payday lender loans or car title loans to get someone out."
            —State Sen. John Whitmire (D-Houston), on why he filed SB 1338, the Texas Judicial Council's pre-trial release reform bill.
"It's illogical to say bondsmen make easy money, and there's people sitting in jail that can get out but that bondsmen aren't willing to bail them out. This is not a bondsman problem. This is a crime problem. And his proposed fix won't address the problem."
            —Ken Good, bail bondsman, on Sen. Whitmire's bail bond reform bill.
"They can take away our basketball games. I'm not going to let the NCAA run the state of Texas."
            —Lt. Gov. Dan Patrick (R-Houston), in response to opponents of SB 6 by Kolkhorst (R-Brenham), aka the bathroom bill, who fear that collegiate athletic games and tournaments would be pulled from Texas if that bill passes.
"I don't buy that for a minute. I think that is exactly what was going on."
            —State Sen. Kel Seliger (R-Amarillo), chairman of the Senate Higher Education Committee, in response to Baylor University's interim president, David Garland, testifying before that committee that no one tried to "cover up what happened at Baylor."
"I am tired of victims getting in the way of clearer thinking and a reasoned approach to who knew what and who did what. The notion that there can be only one point of view with respect to all this stuff, and trustees at Penn State should toe a line that reflects the politically correct point of view, is symptomatic of what ails us."
            —Penn State University trustee Albert Lord, who says he feels little "sympathy" for some of the "so-called victims" of former Nittany Lions assistant football coach Jerry Sandusky, who was convicted in 2012 of 45 counts of child sexual abuse.
"The fact that you can eat it or snort it is dangerous. Our concern is that you then take a product that is already dangerous and you make it even easier for kids to consume at larger quantities and a larger rate."
            —Nicole Holt, CEO of Texans Standing Tall, on why her organization supports the strict regulation of powdered alcohol, or "palcahol."
"What it does is keep peckerwoods like you from writing about it."
            —Agriculture Commissioner Sid Miller, explaining to a reporter why he was spending campaign funds and his own money to pay for a business trip to Israel. Miller has come under fire for inappropriate use of state funds in the past.
###